This map is EST-based so let your comment timestamps guide you. The first state-wide results should start rolling in about an hour or so.
Me - I'm about to crash and wake up in a few hours to see whether my optimistic pudding futures position is gonna pay off….or whether I'm going to have to make my way to a safe house until the Gadsdens can smuggle me into Free Texas.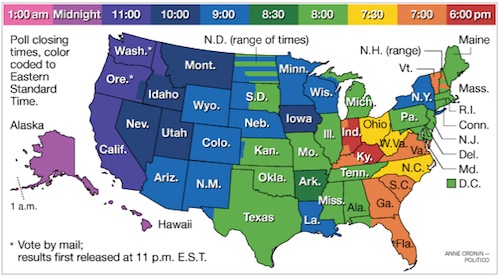 Read the whole story at Ace of Spades
If you enjoyed this post, please consider to leave a comment or subscribe to the feed and get future articles delivered to your feed reader.